I know I haven't posted much. I have been working one some web design stuff as well my own web/ graphic design projects. On top of that I been doing some on-site freelancing. It really does feel great to work inside of an office/ part of team again. Even if it was just for a short time. I love the feeling of being around artist/ designers. There is an un-explainable energy that comes off that fuels me for some strange reason to push myself. My focus becomes unmatched and I start to work extra-hard. I love it.
But, None less I have something I have to get off of my chest. I can not draw Batman. Not draw him in the general sense. But, I can not draw him to my liking. The greats say you have to draw a character until you own him. Meaning you can draw that character like no one else. The version you have drawn is not like anyone's. That character is yours and you are so comfortable, that you can draw him/her/it in pose any shot, any action.
I simply have not got there yet. I have drawn him several times and he still feels so hard to draw and grasp it bothers me. But None the less I will press on until I own this get this character down.
This batman is about as close to that feeling that I have got so far.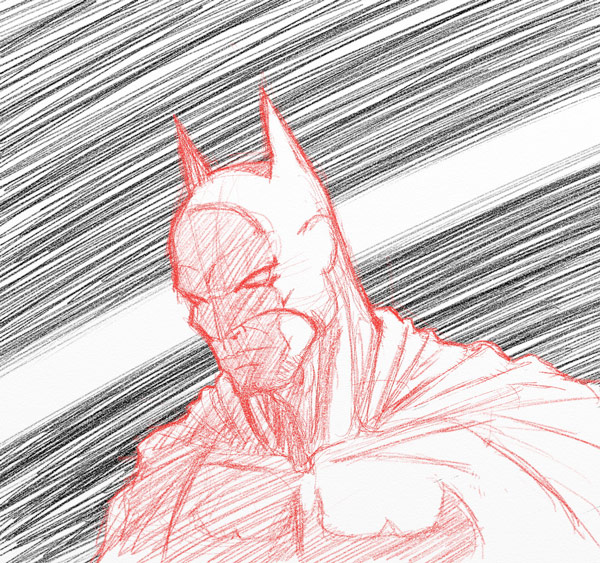 More on the way,
Batman is property of DC Comics
Art is mine.