Back with another update. This time is the lovely harley quinn. I don't know why but I have been chomping at the bit to draw here for some reason. It maybe because i saw the lovely Arie Monroe of
DrawLikeCrazy.net
knock out like 5 in week and wanted to try my hand at it. This was just my first attempt at this character I plan on doing a real version of her shortly.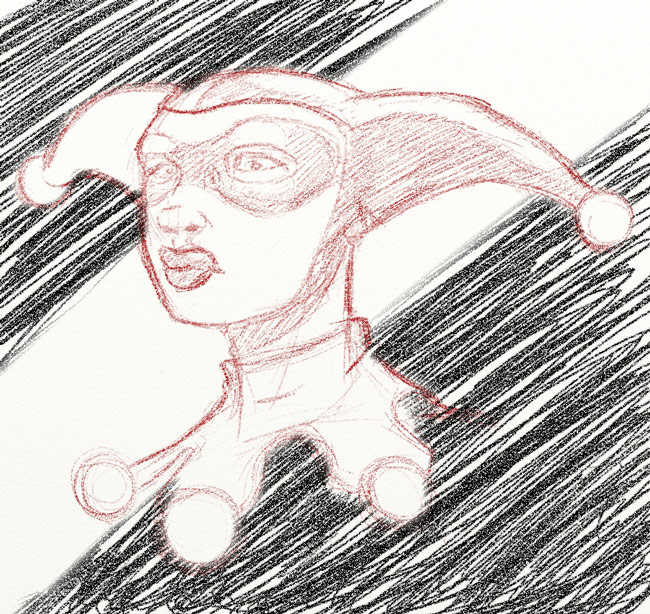 This peice is also special because it marks the my first completed sketch peice with ArtRage 3. Actually, its ArtRage Studio Pro that I got a chance to demo and must say I am so going in on this program. It is by far leaps and bounds above it predecessor, it is not even funny. As soon as i open it up and saw all of the new brushes and settings I almost lost it. I found myself wrapped up in the water color brush and some of the other tools as well. There is so much to explore and do with this program that I still have not had the chance to go through and try everything. I have been having endless amount of fun exploring what I can do with this program.
I am a bit amazed at the cost. At 80 bucks this program is on par or at the same level with some of the other natural media programs out there today.
Now I just have to get my hands on a Cintiq and I will be in artist heaven. But that is on far off, dream.
With the said let me say that there is so much more to come, especially with the new artrage. I may start having to post more the just raw sketches. maybe,
Blaque