I really have a lot of other things I really should be doing but just like jello there is always time for sketches. I feel like I neglecting my traditional sketchbook but I know its not for long.
This sketch was kinda inspired by the instruction book the Lost planet.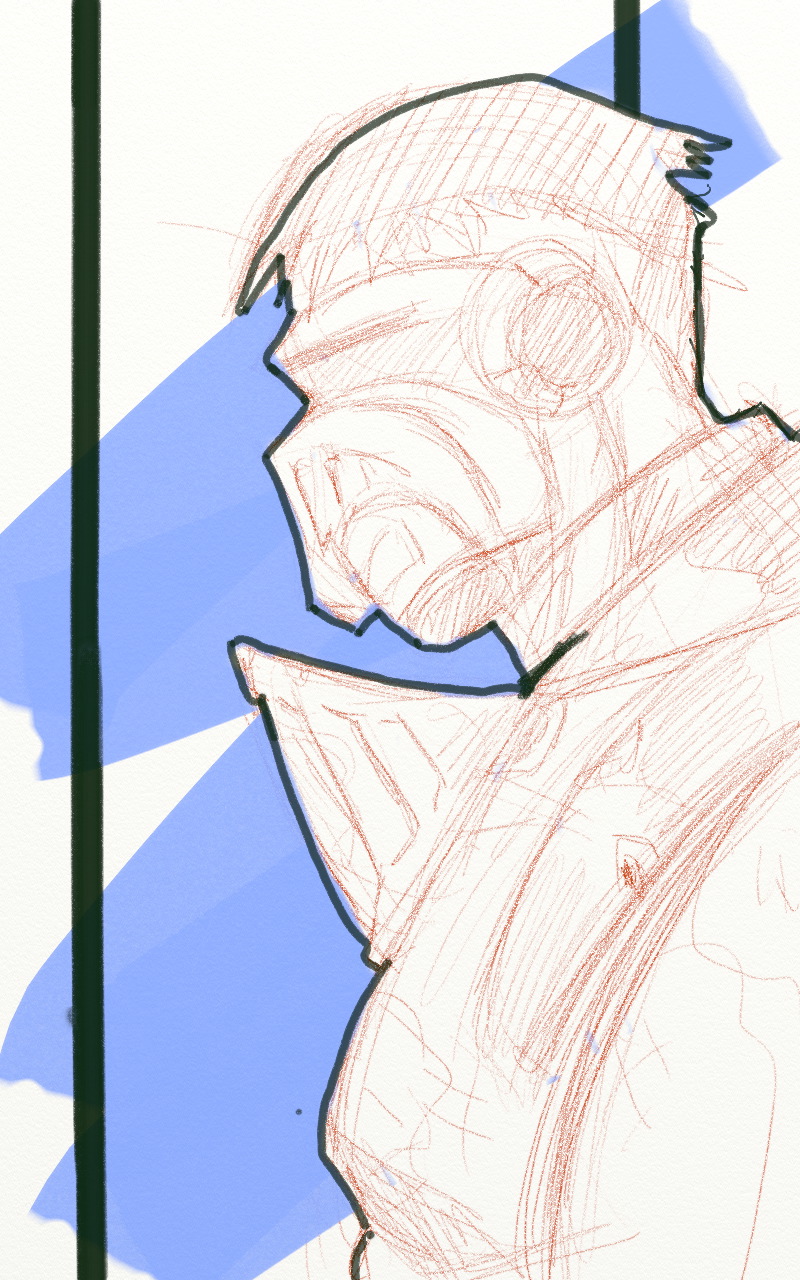 had a little more fun with the other tools as you can see.
Blaque